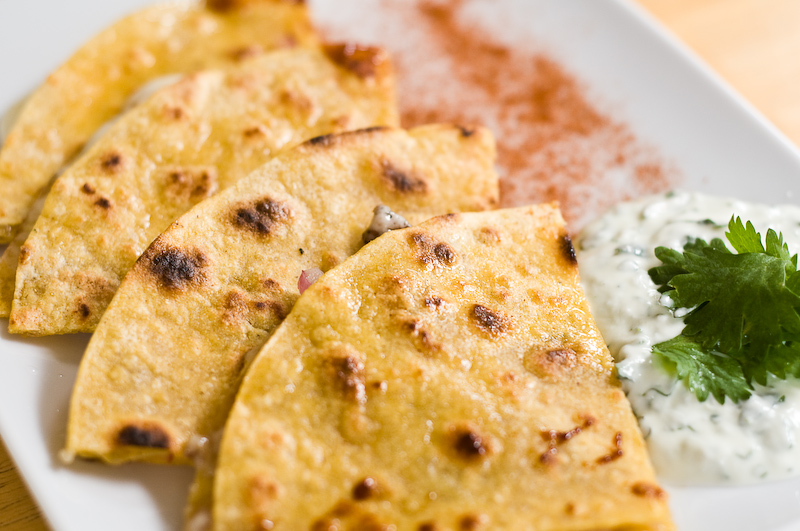 Hoff's Quesadillas
Makes: 5 quesadilla
s
meat-free, dairy-free, egg-free, soy-free
Ingredients:
1 Red Pepper - thin, long slices
1/2 Onion - thin, long slices
1 bag Uncle Ben's Spanish Style Ready Rice
1 can vegetarian or fat free Refried Beans
10 Whole Wheat Soft Tacos (medium size)
1 Lime
Salsa (optional)
Directions:
In a non-stick frying pan, saute Red Pepper, Onion in juice of Lime until softened and slightly browned
Meanwhile, heat Rice and Refried beans in the microwave and mix together
Spread Bean mixture on one Taco Shell and top with Onions and Red Peppers
Top with second Taco Shell and toast in toaster oven until slightly browned and crisp
Cut into triangles with a pizza cutter or large knife
Serve with Salsa of choice!
My 2 Cents:
This is a super quick meal to prepare with minimal clean-up. Keep basics on hand for a meal in a pinch.