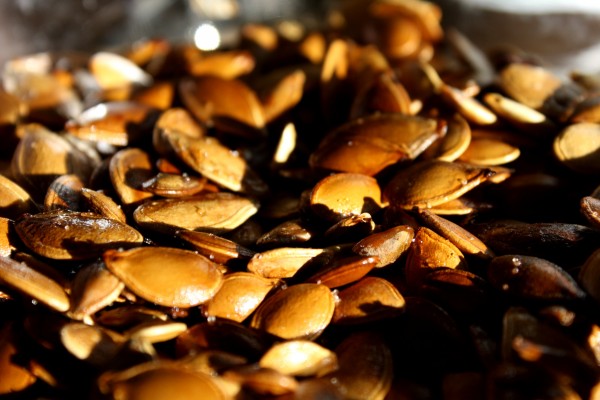 Photo courtesy photos-public-domain.com
Pumpkins seeds are little nutritional powerhouses yielding 5 grams of protein and fiber per 1 ounce serving as well as supplying a nice source of copper, manganese, potassium, calcium, iron, magnesium, zinc and selenium.
But, don't overindulge as pumpkin seeds are high in calories due to their fat content.
Roasted Pumpkin Seeds
Try these flavor combinations:
Lime juice and salt
Old Bay seasoning
Straight up sea salt
Sugar, cinnamon, salt and a little chili powder
No oil is needed, although commonly used.
Spread seeds flat on baking sheet and roast for 10 - 40 minutes at 325 degrees until edges turn brown; stirring every 10 minutes as cooking time is dependent on the moisture level of the seeds.
While eating pumpkin seeds alone is the most common use, keep these seeds in mind for salads, baked goods, casseroles or rice dishes.
Happy Carving!
The Hoff