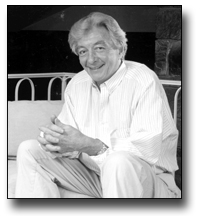 I am saddened to say that the creator of the beloved comic, Ziggy, Tom Wilson Sr. passed away on September 16, 2011.
I have fond memories of Ziggy from childhood and he has remained a favorite of mine through the years.
Ziggy made his first appearance in 1969 and celebrated 40 years in syndication in June 2011. Ziggy has since been taken over by Mr. Wilson's son, Tom Wilson Jr. and currently appears in more than 500 daily and Sunday newspapers.
Mr. Wilson and Ziggy are true Cleveland treasures and will be missed.